Owners, Eileen and John Hunyadi offer unequaled experience in the hall and stair runner business, a complete understanding of carpet runner applications, use of pattern, layout and the ability to effectively communicate these fine points with customers. Sales, service and custom stair runner fabrications are completed by this husband and wife team - all at competitive pricing.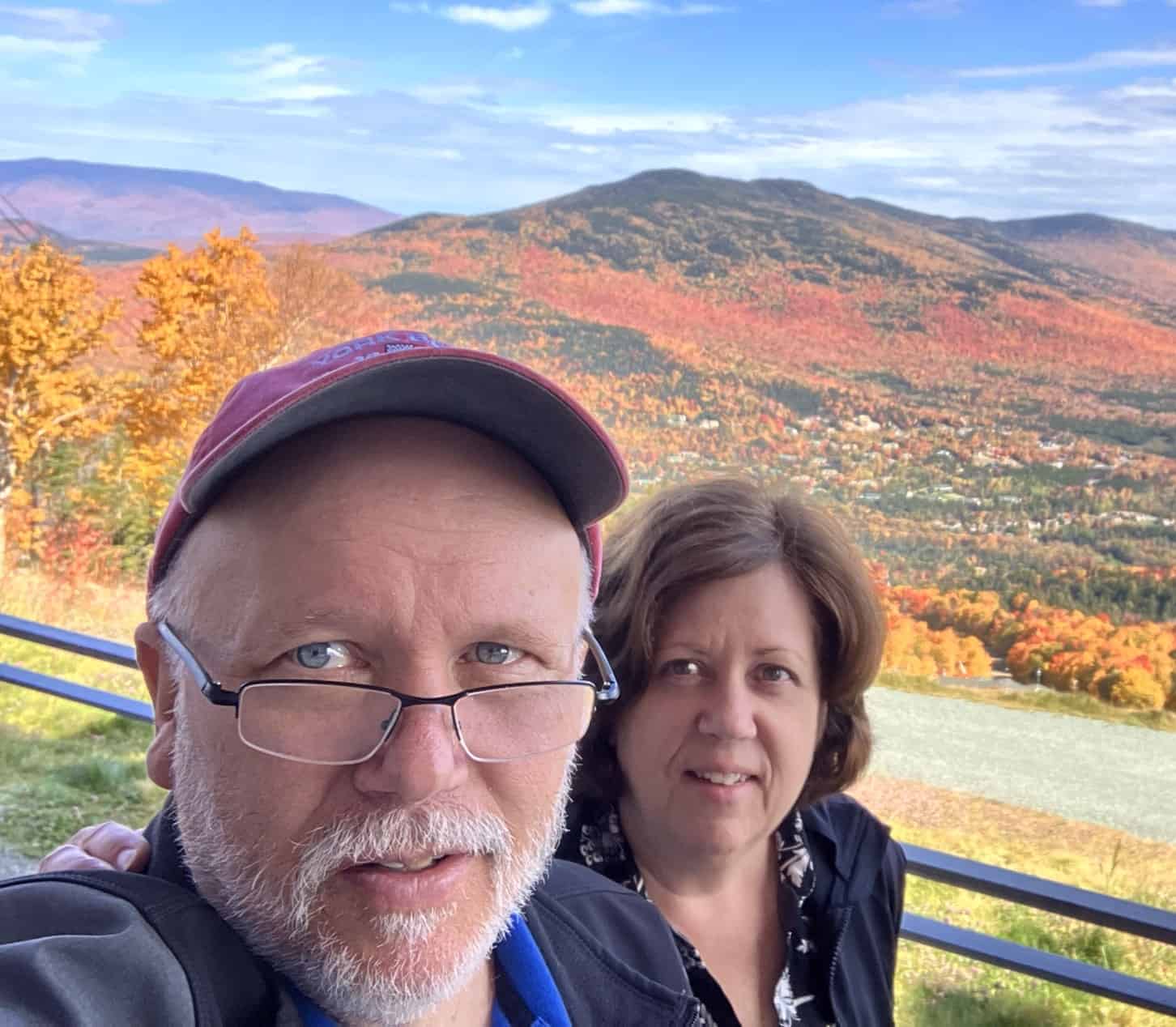 The Stair Runner Store, originally conceived as a local business in 1996 - John and Eileen have since garnered the attention of customers around the country. Although John still offers some installation services in the Connecticut area, this small family owned business has established itself as the premier source nationwide for hall and stair runner materials as well as custom fabricated hall runners and staircase landings which are shipped along with carpet pad ready for installation.
StairRunnerStore.com - the best source for your hall and stair runner project.
StairRunnerStore.com has recently been redesigned to better facilitate the sale of hall runner and stair runner materials, custom sizes and custom services. The site now offers a variety of tools to answer questions and assist with your stair runner project. Visit our new Resources page where you'll find many useful and informative links. Search for stair runners using advanced filters for width, color, fiber and style. Order swatches of your favorites – visit Swatches – Learn More to learn about our rebated swatch service. The runner product pages on StairRunnerStore.com offer two important tools to help with your runner project: Straight Staircase Footage Calculator and Custom Landing Quote request.
We're in the business of helping you successfully complete your hall runner or stair runner project from planning and purchasing to the beautiful result.  Whether a simple, straight stair runner, hall runner OR a custom runner stair landing project - we ship ready to be installed by your local contractor or for a DIY project.  Ask about our detailed DIY stair runner installation videos - available with a full runner order. 
Photos or videos we publish depict actual custom fabrication work completed by John. We do not use computer generated renderings or manufacturers photos of custom runner work which many retailers use to advertise runners.
Selection, Service, Craftmanship - The Only Choice for Runners
Visit our hall and stair runner Gallery, see our work, craftsmanship and attention to detail. Find your style inspiration or see examples of a similar Staircase, Landing or Hallway Runner project you may have.
Stair runner installation photos or Hall Runner images each include the depicted product name in their captions.
The Stair Runner Store has been in business since 1996. John Hunyadi, (owner/installer) has been in the carpet business for more than 35 years with a focus on runner installation and innovative custom runner fabrication for more than 25 years. Eileen Hunyadi's (owner/salesperson) experience includes bank management and formal training in interior design with a focus on sourcing the best suited hall runner, stair runner products and their applications for more than 25 years.
Connecticut Home Improvement Contractor Registration #00559710,  BBB A+ Rated, Best of Houzz 11 Years -  2013, 2014, 2015, 2016, 2017, 2018, 2019, 2020, 2021, 2022, 2023
Our project planning page will help you define the type of stair runner or hall runner project you have along with many useful links to find the runner which fits your style, budget and project requirements.
Please fill out the form below and we will get back to you.